From shock to adaptation
On March 25, during the first ever Facebook live of CANU's history, Maxime Boilard took stock of the changes brought about by this pandemic.
Three weeks later, a subjective eternity, we gently get the impression that the feelings initially felt at the start of the pandemic in Canada – worry, fear and annoyance but also overexcitement, optimism and commitment, to name a few – change with the passage of time.
The shock gives way to a new normal. The surprise gives way to routine. For some of us, it feels like some kind of Groundhog Day.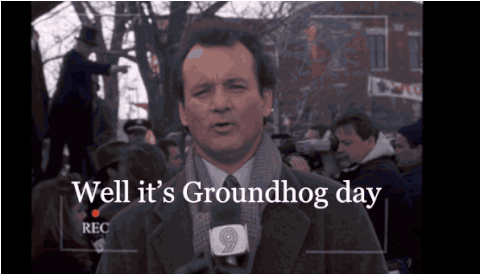 At CANU, we feel that looking back at the journey travelled enables us to see more clearly its effect on us, here and now.  As such, it's an essential part of taking charge of our experience on a daily basis, today.
Listening to this first Facebook live – or listening to it again – can help us take the measure of these last weeks' journey.  
Firstly, Max noted that before the arrival of the COVID-19 in Canada, the historic changes we were hired for generally affected only one of our clients at a time. This is obviously no longer the case following the government's announcements in mid-March.
Looking back at the virtual meetings of the past few weeks, we are slowly seeing new reflexes among our partners' teams. We have worked with teams to make tangible the fact that a team is more than a list of people on a payroll, especially when everyone is at home. Doing so allows us to make explicit the nature of the links that unite us. An opportunity to focus on the links themselves, rather than our geographic (or even hierarchical) position.
Max also reflected on the notion of grieving that we all have to do.
"… it didn't come at the right time. I was on a roll. "
"… I was already in trouble." "… I was going to sell my business."
"… I was going to qualify for the Olympics."
"… I just lost my job when I planned to buy a pool this summer for family fun."
…
We have to admit that the present situation, being forced upon us, generates some grief. For us and/or for our close ones. In this context, the ability to become fully aware of the thoughts that inhabit us, the stories that we tell ourselves, allows us to navigate and welcome the stages of the grieving process with more peace. Even more, this state of consciousness allows us to open up to the emergence of new possibilities.
Max ended the meeting by offering some of the golden rules that we like to use during our workshops and between us at CANU. We humbly drop them again here and invite you to listen to what Max had to say about them (at 20 min, 00 s of the Facebook live – only available in French) :
a. First, consider that everyone does their best with what they understood was important at the time.

b. Everyone's perspective is valid and incomplete.

c. When we take ourselves for our role, we are no longer serving the common good and part of our humanity is no longer serving the situation.

d. If I intend to confirm what I think of others, the organization, the situation, … I will always succeed!?
Take care of yourself and yours.
Have a good week.
---
We would like to hear from you!
What reflections, ideas or thoughts did this texte ignite for you?
#InItTogether #Community #CaVaBienAller #remotework
#WorkFromHome #Leadership #Covid19